CrossFit Fontana ® 7898 Cherry Avenue Unit H, Fontana, CA 92336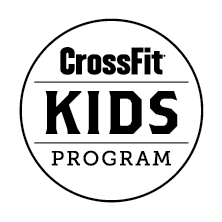 Gift cards are now available! Click the "Mindbody" button above. Select the "Online" tab. Click on "Gift Cards" and follow the instructions.

"Constantly varied, high intensity, functional movements."

CrossFit is a fitness program that can be supported only by measurable, observable, repeatable, facts, i.e. data. We call this approach "evidence-based fitness."  

​          CrossFit Journal

Helping people in the Inland Empire get healthy and CrossFit from Fontana, San Bernadino, Rancho Cucamonga, Victorville, Ontario, Chino, Norco, Corona, Riverside and Redlands.

Our story began while we were both serving in the United States Army. We met while stationed in San Antonio, Texas. Two years later we got married and got transferred to Bad Aibling, Germany. This is also where we gained weight, 100 pounds between the two of us! During our time in Germany, we were introduced to cycling in the foothills of the Alps, which played a part in our decision to live in the foothills here. We started cycling more seriously and had a failed attempt at eating in The Zone. We worked out at the global gym and started counting calories to lose the weight. The extra weight slowly came off over the years, but it came back with two pregnancies. After our second child a friend in our step aerobics class took us to CrossFit, and that was it. Our lives (and our weight) were changed forever...(
learn more
)